50-years of donor and recipient follow-up
SCANDAT3‐S is the Swedish part of the latest iteration of the SCANDAT databases. In an effort to remedy limitations of previous iterations, we redesigned and updated the SCANDAT database to improve its utility and extend follow‐up even further. To fully leverage local health care data resources, the Swedish and Danish parts of SCANDAT3 will be stored as structurally similar but separate databases.
This latest iteration incorporates, for the first time, incorporates drug prescription data, routine laboratory results, time and order of transfusions, as well as data on persons who underwent blood typing but did not donate blood nor receive a transfusion. The database offers follow-up starting from 1968 to 2018.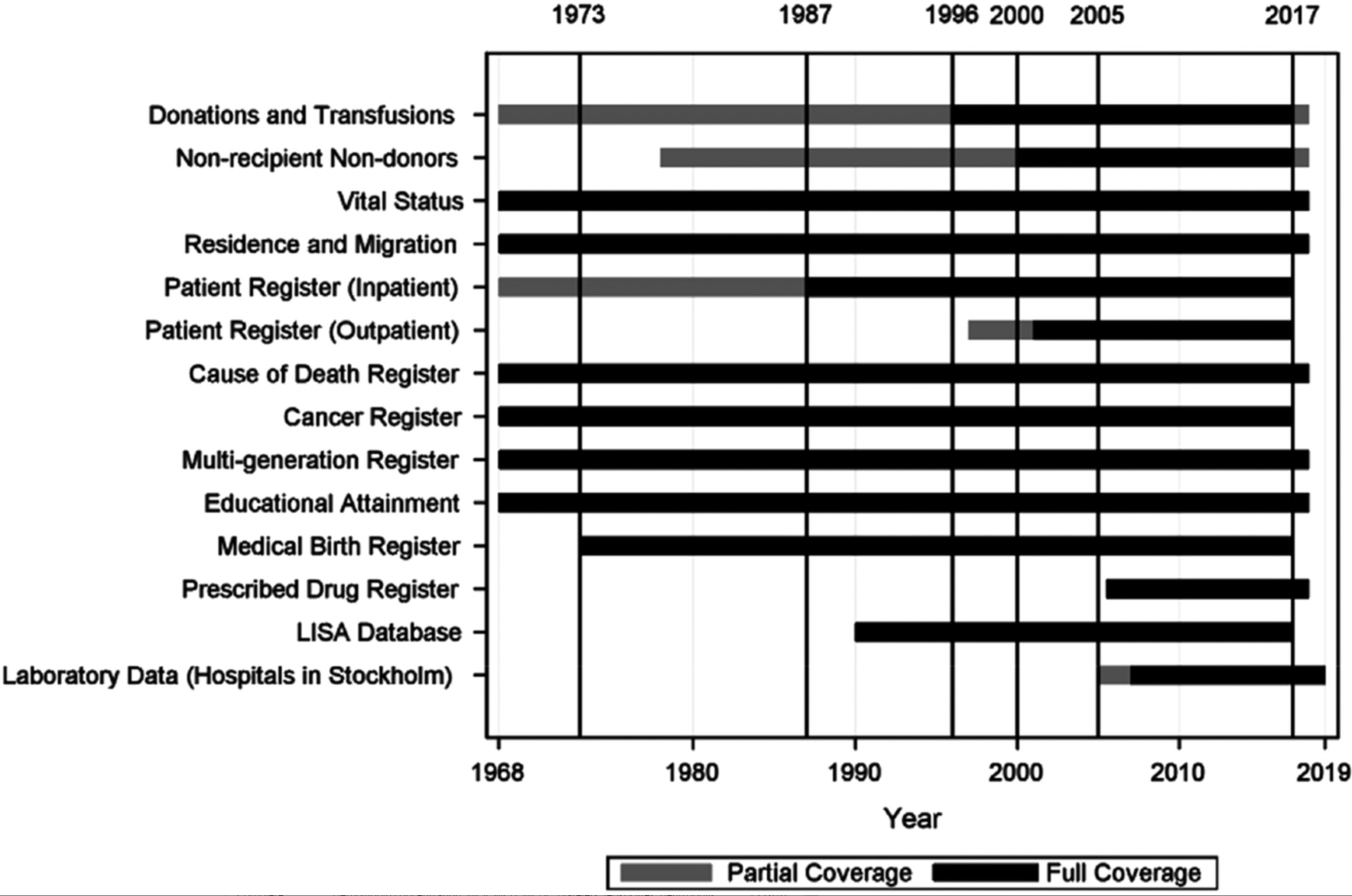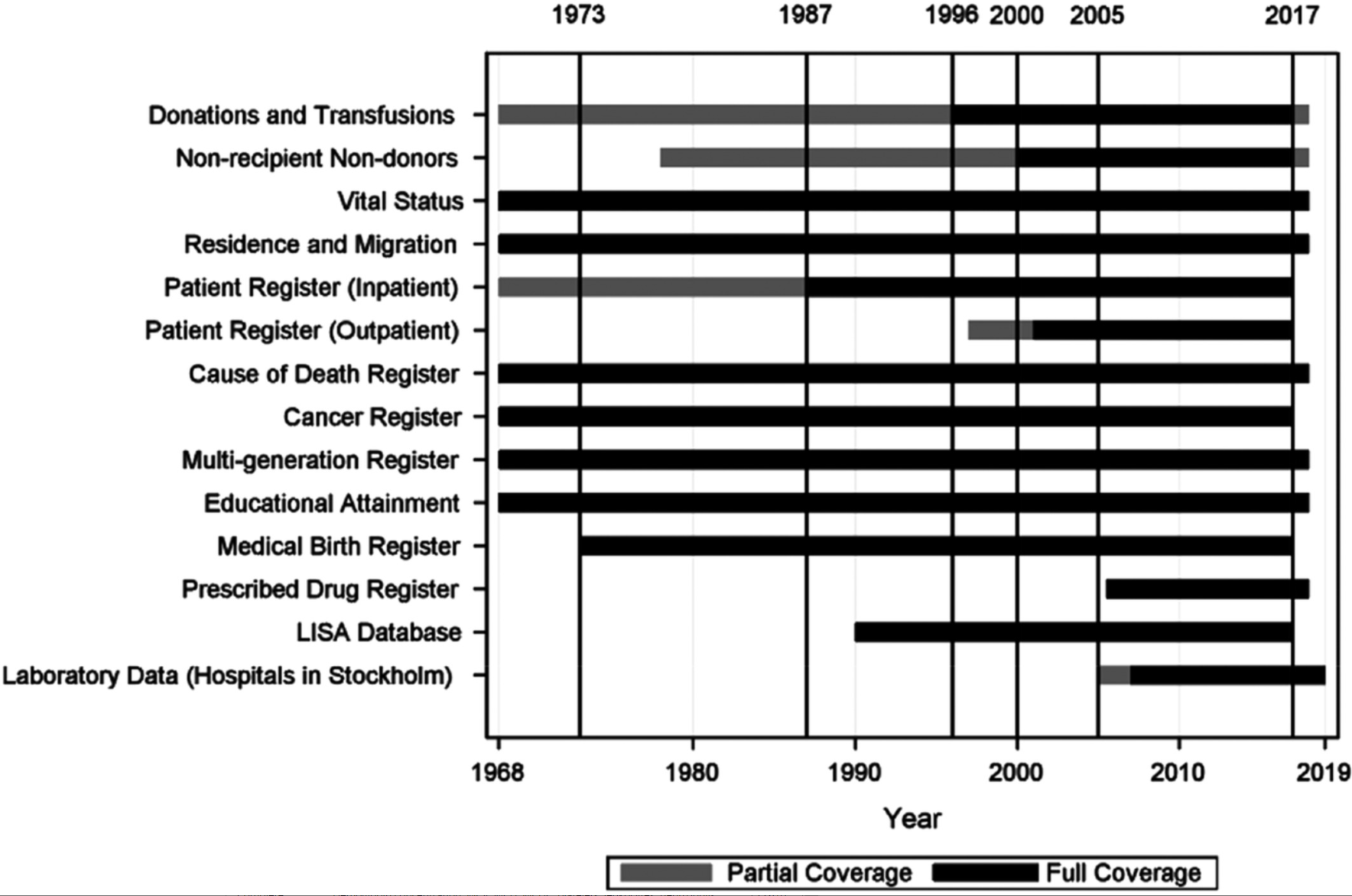 For the first time, SCANDAT3-S includes all blood-typed individuals – allowing characterization of non-recipients that were at risk for transfusion.
For the first time, nationwide data on prescribed drugs are linked.
For the first time, routine blood chemistry is linked. So far data is complete for all hospital care in Stockholm, Sweden.